Working at ABI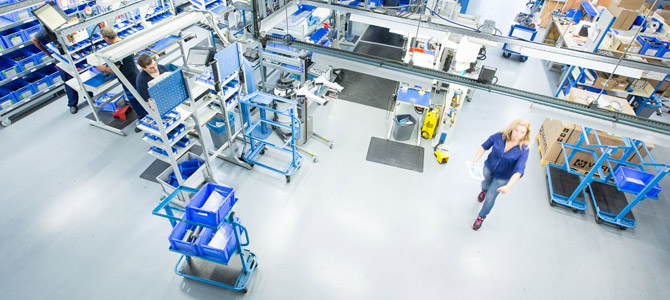 ABI is a professional family business with a large team of enthusiastic professionals. Together we do our utmost every day to offer our customers practical solutions that enable them to go further.
Working at ABI means immersing yourself in high-tech knowledge and expertise – and continuing until you have found the right solution. Having the freedom to plan your work as you see fit and to take responsibility for what you do. There is an informal atmosphere and a genuine no-nonsense approach.
Our specialist fields are drive technology, motion control, and robotics. With our own engineering departments and production facilities we supply electric motors, gear motors, servomotor systems, linear drives, robot controllers, and delta robots. We also devote a great deal of attention to after-sales support and training.
ABI is easy to reach by car and public transport.
ABI is always open to new talent. If you think you can contribute to our success, send your application to info@abi.nl.
If you have any questions about working at ABI, contact Jolanda de Bie on +31 23 531 9292 or info@abi.nl.